Everything you and your clients will need

Built for local business
An all-inclusive service created especially for creating small business websites.
Mobile Optimised
Your client's business will look great on any smartphone, tablet, laptop or desktop.

Look beautiful
Our professional design filters will make your clients stand out from the crowd.

Easy to manage
Make updates whenever you want or have us do it for you.

Unrivalled setup & support
We get you and your clients up and running and continue to provide you with help whenever needed.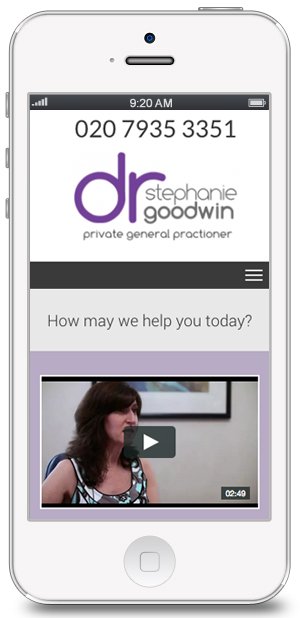 Get found online
Your clients will be loved by Google and found by more customers.
Sell online
Our unique platform makes selling online a doddle.

Online Booking
It's easy to integrate with a huge range of booking sytems.

Stay connected
Connect with all social media and keep your clients' websites fresh with a blog or news articles.

Fast & Secure Cloud Hosting
We are backed by the world's leading cloud hosting company so you're in safe hands.
To find out more just give us a call 01962 600 044
The Smart Technology
The Smart Little CMS has been built from the ground up for local and small businesses. ANYBODY can use it to create a website. No, really. For a full view of what Smart Little Websites can do, you can direct your clients to our information site.
As a Smart Little Marketer you will be able to log-in to all of your clients' websites with a single account, make changes and look at the stats. This means you can offer ongoing support for content updates or SEO reports or even just help using the platform.
To find out more just give us a call 01962 600 044
Always up-to-date
Things don't stand still, new technologies emerge and new uses for existing technologies surface. The great news is the Smart Little CMS is constantly improving. There are usually 12 releases of new features a year, and with every change Smart Little Marketers are kept fully up-to-speed ahead of their clients. There is opportunity to learn and use new features in a test environment so that you can work out which of your clients may benefit.
To find out more just give us a call 01962 600 044
The Mobile Revolution
Websites need to work on multiple devices and on multiple screen sizes and the Smart Little CMS has this covered. This single feature should be enough to get you talking seriously with your clients about a website revamp - a revamp you can do, you can charge for and you can get recurring revenue from. 
To find out more just give us a call 01962 600 044
Plays Nicely with Others
You tell your clients to take advantage of Facebook, Twitter, video, mailing lists & blogging etc. The Smart Little CMS has integrations with all of these. You can show how a website can pull together and complement social media, making online marketing seamless.
To find out more just give us a call 01962 600 044